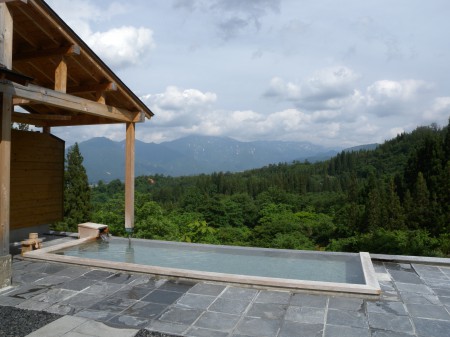 敷地内に湧き出る掛け流しの天然温泉露天風呂。
憧れの宿「里山十帖」へ行ってきました。
http://www.satoyama-jujo.com/
想像通り、コンセプトの明解な宿の主と、彼を助けるスタッフの
地道な活動が宿の礎を想像しつつある・・・と感じました。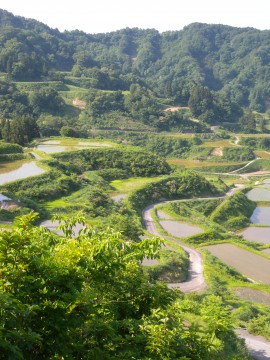 田植えが終わったばかり「星峠の棚田」。
まだ創業1年、でもしっかりと野や山や田園地帯、
米処の町「南魚沼市」に根を下ろし、
12年という移住生活を送る宿主にお会いでき
「里山十帖」の存在の意味がよく分かりました。
2015年6月15日
Hideaway in Mountain…
I visited SATOYAMA JUJO, small hotel [Japanese–Inn].
on the beginning of June
which I was dreaming since that opening one year ago.
As I imagined the owner of this Inn who has a clear concept
and his staffs who help him are still making a strong base
and a foundation for a existence of SATOYAM JUJO also of this area..
Just one year passed from the opening,
the significance of agriculture and rural regeneration emitted
by the owners has been transmitted to me.
He is living here MINAMI UONUMA City since more than 12 years.
This town is the best of best bland place in Japan
for Japanese rice-agriculture.
Rice is always a heart of Japanese and the base for Japanese Life.
15 June 2015