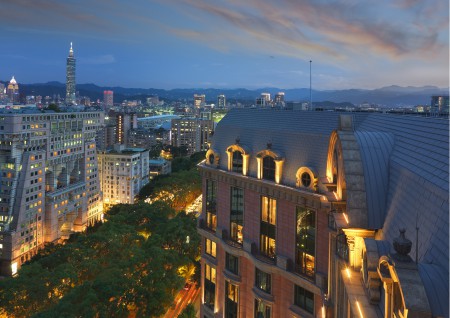 日本の台湾ブームも去ることながら
もっと熱い、相変わらずの日本ブームに沸いている台北の街
そこに生まれたばかりの豪華なホテルへ
お正月が終わって早々、
「マンダリン オリエンタル 台北」に行って参りました!
オープンは2014年5月18日でした。
建物は由緒ある保存建築物かと思いきや
なんと新たに建てられたニュービルディング、
内観はエレガントでモダンな今どきのホテルでした!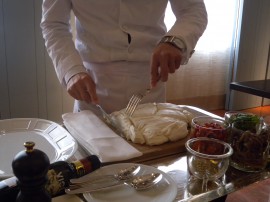 ホテルは食事もスパもサービスも言うこと無し。
さすが食の国だけあって、街のレストランでの美味しさも破格、
みんなよく食べるし元気いっぱいです。
こうでなくちゃ、国の経済は発展しないのよね~。
2014年1月30日
photo: Mandarin Oriental Taipei
 
How Pleasant Night of Taipei is!
The street of Taipei has still been in Japan boom even hotter than Taiwan boom in Japan.
As soon as the new-year holidays ended,
I visited a new comer in the city's luxury hotel scene, Mandarin Oriental, Taipei!
That opened on 18th May 2014.
The hotel looks like a historical preserved building,
but actually it is newly-built and the interior is elegant and modern!
Their food, spa and service are nothing to complain about.
The country boasts their food so much that the restaurants in Taipei serve remarkable dishes
and people there eat well and are very vigorous.
Without these elements, a national economy won't grow…
30 January 2015