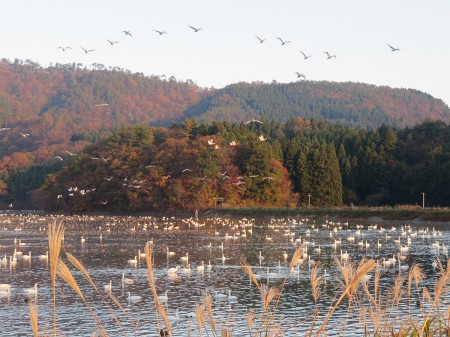 山形県鶴岡のホテルスイデンテラスから車で20分、
白鳥の飛来地に行きました。
ラムサール条約登録湿地、大山下池です。
近づくにつれもの凄い鳴き声が山に響き、
一斉に飛び立つ朝の7時過ぎ。
みんな庄内の田んぼに餌を食べに飛び立つのだそう。
凄いな~!
どうやって北の大地から
この地を目指して飛んでくるのだろう。
2018年11月14日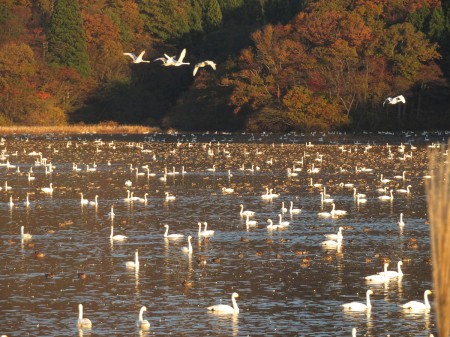 This time is my first experience to see
The Destination of Swans
Yamagata Prefecture Tsuruoka,
20-minute drive from Hotel Suiden Terrace.
I went to a swan flying field.
Ramsar Convention Registration Wetland, Oyama Shimoike,
From the distance we have heard a terrible cry of swans in the mountains,
as it was seven o'clock in the morning
they started to fly at once to the rice field in Shonai to eat food.
Amazing ~!
How to get from the north earth very far ,
toward the exact this place..
14 November 2018
Photo: Kyoko Sekine