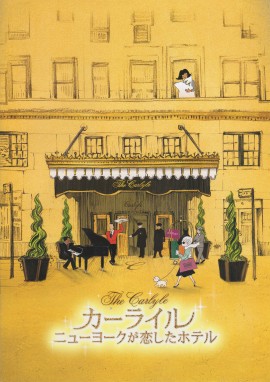 試写を終えて大感動!
何度でも見たい気がしました。
ドキュメンタリー映画「The Carlyle」
(日本のタイトル「カーライル ニューヨークが恋したホテル」)
ホテルを誇りに思うスタッフと、ホテルをこよなく愛する顧客との関係、
こんな素敵なホテルには、何度でも足繁く通いたい!
微笑ましく感動的な、なんとお洒落な映画でしょう!!
8月9日、bunkamuraル・シネマで公開です、
すべてのホテルマンに見て欲しい。
2019年7月10日
What wonderful movie is this [The Carlyle]
Very impressed and moved after the preview of this movie.
Documentary film [The Carlyle],
This story is about the relationship between
Staffs who are proud of their hotel The Carlyle
And their customers who love deeply this hotel.
What a impressive documentary movie !
This will be released on 9th August in bunkamura Le Cinema.
Hoping that every hotel men to go and see this.
10 July 2019