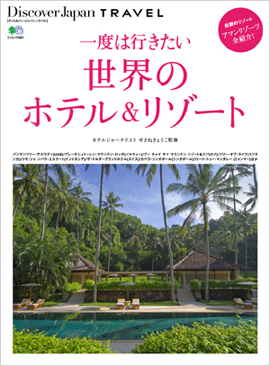 「一度は行きたい 世界のホテル&リゾート」(枻出版刊)が
2014年3月25日に発売されました。
お話を戴いてから5年近くかかった取材決行の結果、
そして、今年はジャーナリスト人生20周年と成る節目の年、
こうして形になって本当に嬉しい!!
2014年4月12日
 
My 8th Book Is Released!
"Dream Hotels and Resorts in the World"(Ei-Publishing)is released on March 25th, 2014.
It took almost 5 years to complete from the first offer.
Also this year is my 20th anniversary of my journalist career.
I'm so glad that I could release this book on my milestone year!
12 April 2014