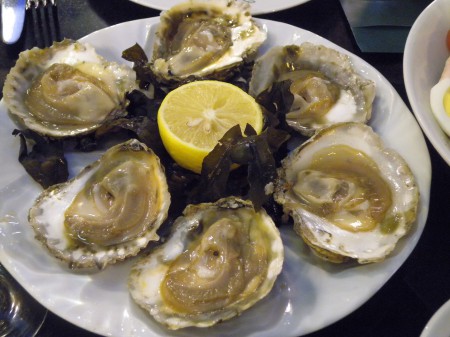 日本の牡蠣とは違って平べったい牡蠣ですが、
何とも味の濃い、新鮮で美味しい生牡蠣。
パリのオペラ座の前にある「Café De La Paix」の旬の逸品です。
レモンを一杯搾ってツルリ!
美味し~い。
http://www.cafedelapaix.fr/jp/index.php 
2015年11月1日
In Paris we want to have a seasonal taste !
Oyster in Paris is completely different shape from Japan's ,
But raw oysters with lemon juice to eat is very fresh
and delicious with rich taste.
This has been happened in Café De La Paix in October 2015,
in front of Opera Theatre in Paris.
1 November 2015