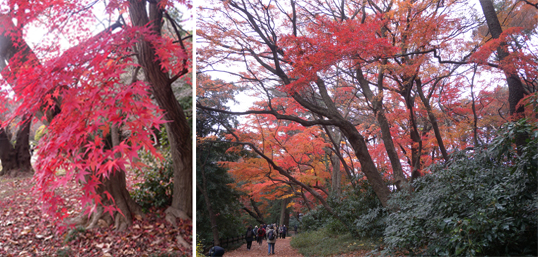 毎年遅くなる紅葉の旬の時期ですが、
今年の紅葉は、12月になってようやく綺麗に色づきました。
寒い日でしたが、
写生や写真撮影の人も多かったですね…
いつ訪れても素敵な新宿御苑です。
2015年12月17日
Best time to see autumn colored leaves in this year,
was mid-December!
Every year the season of autumn colored leaves
Is getting late more than more.
In this year not in autumn but also in winter time.
It wa so cold day but there are many amateur photographers
and painters here and there,
Shinjuku Gyoen is a perfect place to go in every season.
17 December 2015