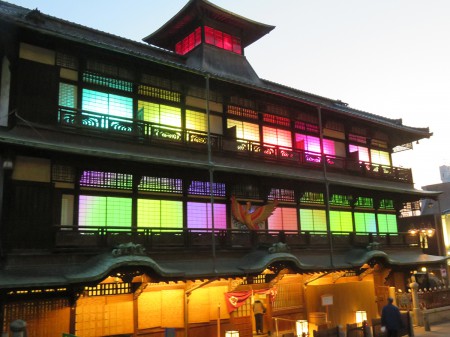 道後温泉本館
道後温泉本館は耐震工事のため閉館しています。
工事期間はこれから7年、長いと思うか、そうでもないか。
夜にはファサードの窓と火の鳥'飛鳥'が光を放ちました。
2019年3月3日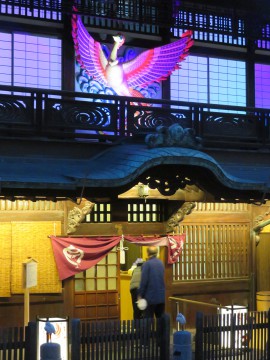 今は工事中の道後温泉本館
In Matsuyama City, illuminated performance of DOGO ONSEN.
The Main ONSEN-Building has been just closed now for earthquake-proofing work. I wonder if this construction period continues 7 years from now.
Do you feel it is a long time or normal time?
In the night the windows of the façade and the bird of fire 'ASUKA'
released the light.
3 March 2019
Photo: Kyoko Sekine