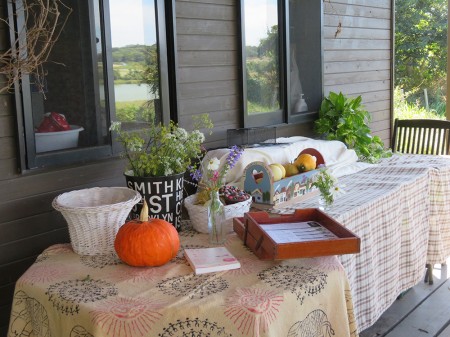 新潟市の一角、角田山を望む地域に
その周辺だけ開発を逃れたとても静かな地区があります。
何時も可憐な花が咲き、沼を見晴らす
不思議なパワーの宿る場所。
実はひっそりとハーブを育てる女性が営む
「ハーブランド・シーズン」があります。
訪れるのは二度目、花もハーブも増えて
美しいハーブガーデンになっていました。
間に見えるのは、冬には白鳥も飛来する湖のような潟、
ラムサール条約に批准した「左潟」の沼なのです。
2019年9月25日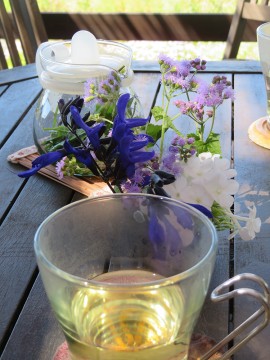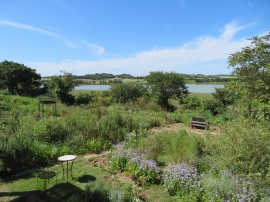 Secret Herb Garden and small Lagoon
A corner of Niigata city, overlooking Mount Kakuta,
There is a very quiet area covered flower and herbs
with mysterious power.
Actualy a woman opens [Herb Land Season],
She raises herbs quietly runs.
This is my second visit, it is beautiful place
With more herbs and flowers than before.
We can see the Lagoon in front this,
Where swans come in the winter.
This is a swamp of [SAKATA] that has ratified
The Ramsar Convention.
25 September 2019
Photo: Kyoko Sekine