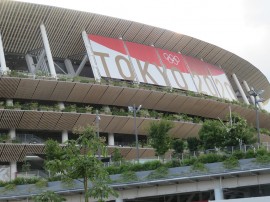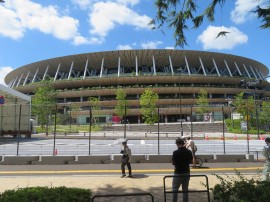 早朝5時に起きてオリンピックスタジアムに向かいました!
人が思いの外いたのでびっくりでした。
物々しい鉄格子や塀など、楽しむ気持ちにはなれないけれど、
こうなっては、今日の開会式、旨く行って欲しいなぁ…と。
私にとっては、東京の2度目のオリンピックです。
2021年7月23日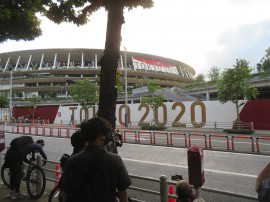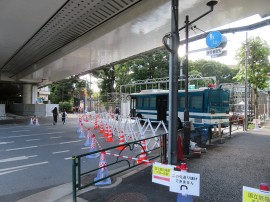 In the early morning on 23th July 2021,
Opening ceremony's day.
I got up very early for walking to the Olympic National Studium.
Surprising that many people walked around,
But I couldn't feel happy neither cerebrating this.
Because of Covid-19 pandemic,
also because of the stadium where the bars and
Fences were built.
More than anything I can't believe
there are so many embarrassing scandals
In the Olympic Committee until yesterday.
Anyway this is the second times Olympics for me in Tokyo.
23 July 2021
Photo: Kyoko Sekine