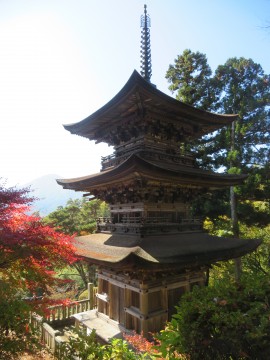 秋真っ盛りの信州は山の色が余りに美しく
青空と小春日和に誘われ、信州青木村までドライブ。
安曇野から1時間と少し、峠を幾つか超えて
国宝「大法寺と三重塔壁画」を観に行ってきました。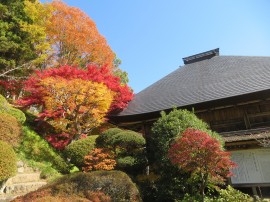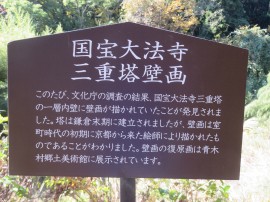 A drive to visit national treasures

In Shinshu in the height of autumn, the colors of the mountains are too beautiful.
Invited by the blue sky and early spring weather,
we drove to Aoki Village.
A little over an hour from Azumino where I live, crossing several passes, we went to see the National Treasure
' Daiho-ji temple & three-storied pagoda.mural.
03 November 2022
Photo: Kyoko Sekine