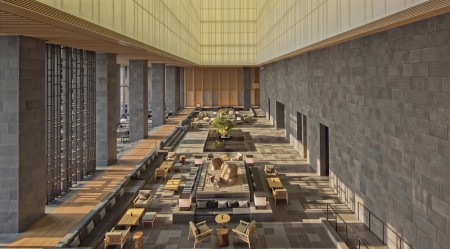 「アマン東京」の印象的なガーデンレセプション。
長い間噂だけに終始した「アマン東京」が
2014年12月22日、限定オープン!
2015年の春にはフルオープンを迎えます。
圧巻のガーデンレセプションは、思わず東京であることを忘れ
アマンのリゾートの世界に引き込まれるようです。
2014年12月17日
 
Aman Tokyo is opening!
It's been long rumored that Aman Tokyo would open, but it's real.
It is opening on 22 December 2014 for limited visitors
and is going to be fully launched on Spring 2015.
The garden reception is so breathtaking as if you were in somewhere one of Aman Resorts,
not in central Tokyo.
17 December 2014