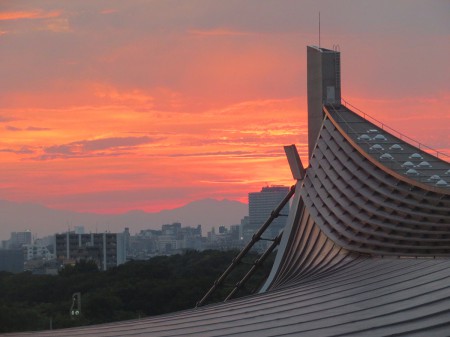 原宿リハビリテーション病院・920号室から、代々木オリンピック競技場の夕陽
8月、ジャーナリスト歴24年目にして初めての1か月休暇でした。
「神様が下さった休みだから、静養して」と
すべての友人、仕事関係者に諭され、
私は痛みの限界を迎えていた右足股関節の手術に臨みました。
手術は4時間半、
エキスパートのスーパードクター(東京済生会中央病院、整形外科部長、
柳本繁医師)のお蔭で大成功!
13日目にリハビリ病院に転院し、2週間の間、トレーナーに支えられ、
毎日リハビリを頑張りました。
そして予定通り、8月末日に退院しました。
今はしばらくの間、通いのリハビリ病院に通院中!
2017年9月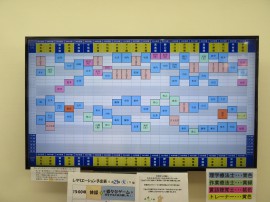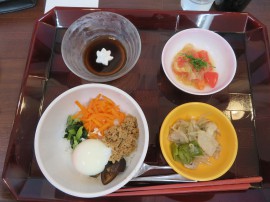 (写真左)リハビリのスケージュール板 (写真右)ビビンバ丼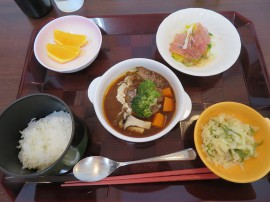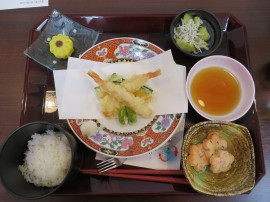 (写真左)ビーフシチュー (写真右)天ぷら
First vacation and extraordinary life
It was the first long vacation of one month in August through the 24 year's
journalist's history.
"It must be a holiday that God had given to you, you need a rest."
All friends and comrades, and workers are admonished,
I had the operation of the right foot hip joint which had reached the limit of pain.
Surgery is 4 and a half hours,
Great success with the expert & super doctor, Mr. Shigeru Yanagimoto !
Finally I left this hospital at the end of 13 days,
And I was transferred directly on the same day
to a rehabilitation hospital in Harajuku, I enjoyed rehabilitation program
by trainers for two weeks,
I tried hard on rehabilitation everyday….
And as my scheduled, I left the rehabilitation hospital on the last day of August.
For the time being, I will continue rehabilitation for a while.
at the special clinic !
September 2017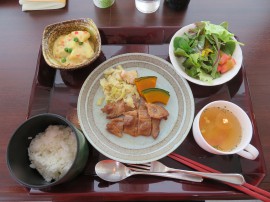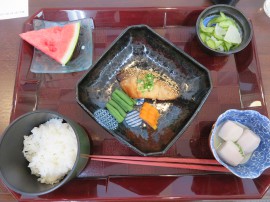 (写真左)豚の生姜焼き (写真右)鰆のゴマ焼き