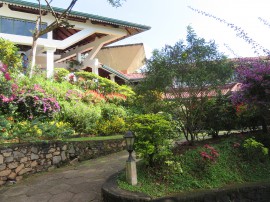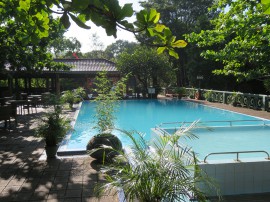 (左)メイン棟にはレストラン (右)メイン棟にあるプール
数年ぶりのプライベートな休暇に選んだのは、
スリランカでの「アーユルヴェーダ受けまくりの旅」1週間!
お蔭で3~4年分ほど眠ったような気がします。
訪れたのは古都キャンディから
30分くらい山に入った密林地帯、「Tree Of Life」.
東京原宿には老舗「生活の木」店舗もあります。
2018年10月22日~29日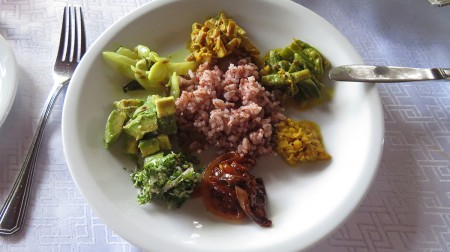 アーユルヴェーダ食・スリランカの野菜カレー

Detox, Relax, going to Sri Lanka for Ayurveda Trip
This is just my own trip to Sri Lanka for relaxing and detoxing,
I had no holiday since several years…
It was necessary to have a rest,
so every day I had a Ayurvedic Treatment and slept well.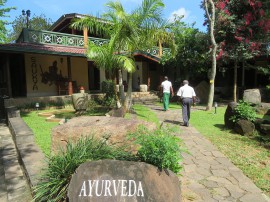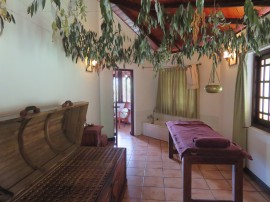 (左)アーユルヴェーダセンター、後ろを歩く・アーユルヴェーダ・ドクター (右)施術を受けた部屋・シロダーラ
The Resort is「Tree of Life」in the mountain side –
Jangle of City Kandy ,
Where is UNESCO Cultural Heritage City.
Their mother company is in Harajuku Tokyo
as 「Seikatsu No Ki」(Tree of Life)、one of the Long-established shop
for herbal oil, natural tea, holistic things.
22-29 October 2018
Photo: Kyoko Sekine